Writer: Xia Yuanjie | Editor: Lin Lin | From: Shenzhen Daily | Updated: 2022-02-08
An AI sign language anchor developed by Shenzhen-headquartered tech giant Tencent is helping the hearing-impaired community enjoy the ongoing Beijing Winter Olympics more, Shenzhen Economic Daily reported.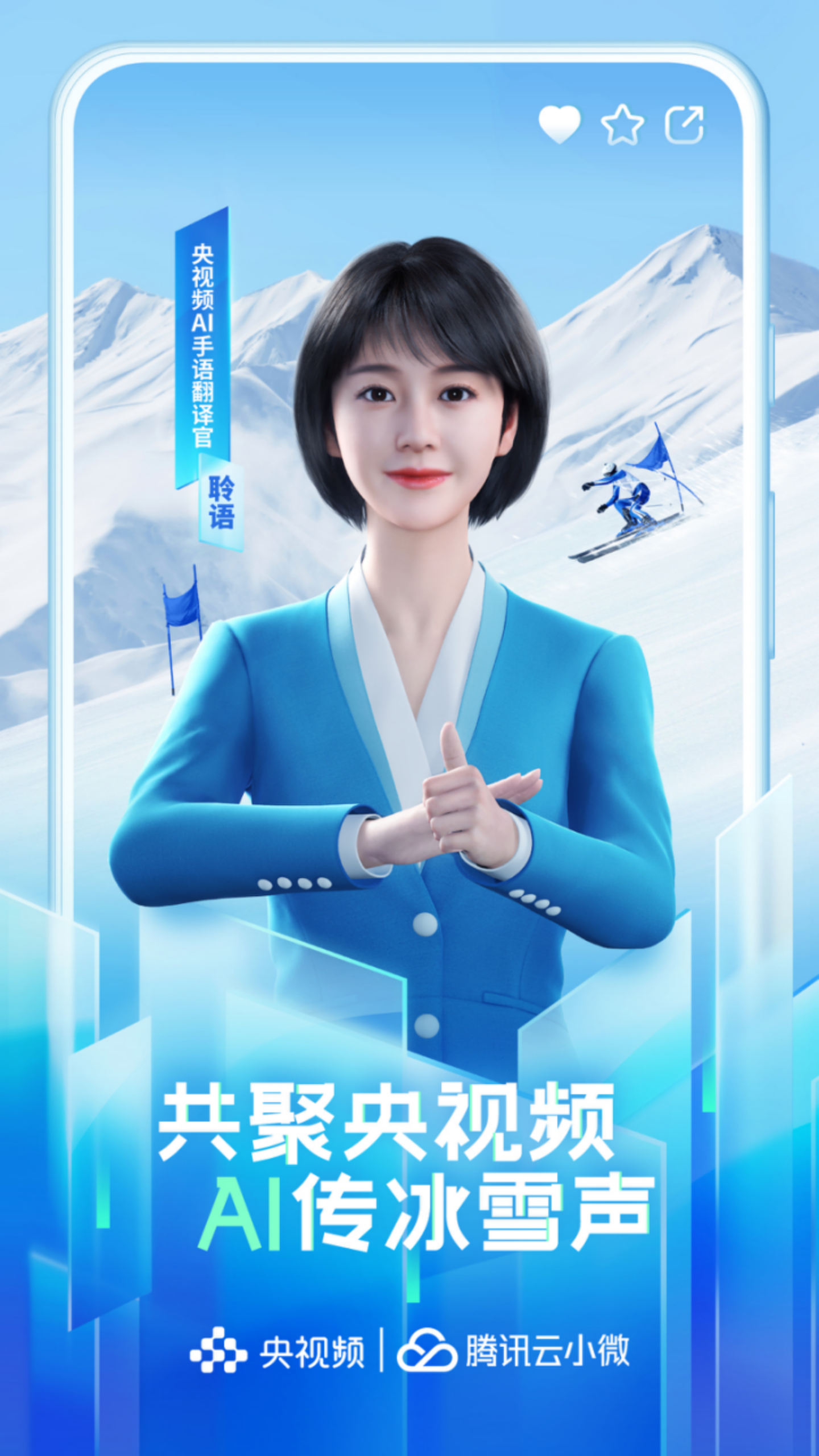 A poster of the AI sign language anchor developed by Tencent.
The virtual sign language interpreter, called Ling Yu, was launched by Tencent Cloud on cctv.com, China Central Television's official website, and is serving audiences with hearing difficulties throughout the international sporting event.
Tencent Cloud integrates multimodal human-computer interaction technology, 3D digital human modeling, machine translation, speech recognition, natural language understanding and other intelligent technologies, in building the accurate sign language translator.
The AI host is able to recognize the human anchors' facial expressions and mouth movements and transform the Chinese broadcast into sign language in particular word order.
Up to now, Ling Yu has been storing more than 1.6 million words and phrases, particularly sports-related vocabulary, with over 90 percent sign language intelligibility.
Ling Yu appears as a young woman with a friendly and natural disposition and keeps the approximately 27.8 million-strong Chinese hearing-impaired community informed on the latest updates on the Games.
In the future, the AI anchor is expected to be employed in more scenarios to overcome hearing barriers with technology, the Daily report said.