Exacta is dedicated to making communication simple.

We've been operating in Canada's interpreting and translation industry for close to two decades. Our multi-industry reputation is for delivering fast results, along with superior standards for interpreting services.
Our focus is to provide our customers with a turnkey solution that incorporates our services with knowledgeable experts to help with each step of the booking process.

Exacta has been able to generate significant savings for its insurance partners by drastically reducing "no-show" costs on both the claimant side and interpreter side. This is done through our exclusive reminder call service that we provide at no cost. The reminder call involves our interpreters calling the claimant day(s) prior to the appointment; Ensuring that everything proceeds as scheduled. Exacta saves time for adjusters and medical facility staff by coordinating transportation and chaperone requirements.

We work with:
Hospitals & Medical Clinics
Psychological Consultants
Single Source Service Provider: After making a national name for ourselves as a language services provider, we've branched into a full-service vendor. We constantly focus on maintaining the title of a single source service provider by saving time for adjusters as well as medical facility staff by coordinating their transportation and chaperone requirements.
Seamless Operations: Send in your request via any one of our intake methods and wait for your speedy booking confirmation. Whether it's to update or check the status of your request – providing our clients with easy access to our experts at any phase of the booking process has always set us apart.
Exclusive Reminder Call Services: Being the only provider that offers our exclusive reminder call service – we have been able to generate significant savings for our insurance partners by drastically reducing "no-show" costs on both the claimant and Interpreters side. Reminding Claimants of dates, start times, and address has prevented countless "no-shows" over the past decade.
We know that cyber threats, corruption, data loss and natural disasters can result in business disruption. As a result, we have completed a comprehensive Risk Assessment in 2019 focusing on Cyber Security and Physical Security Threats. We are following appropriate procedures to avoid risks and reputation damage for all of our partners.
Infrastructure Security and Integrity
Exacta's primary data centre and all traffic in and out are monitored by a multi-level firewall and security system consisting of Anti-Virus, and Intrusion Detection Systems. Backups of all systems are encrypted in an external hard drive. Exacta is in compliance with the Personal Information Protection and Electronics Document Act (PIPEDA).

Security
Records are filed by unique identifier. Both manual and electronic record storage systems are organized to facilitate retrieval of records, and are designed to protect the physical integrity of the record, prevent loss, destruction, and unauthorized use. Backups of all electronic systems are encrypted and uploaded offsite.

Exacta's greatest strengths are our commitment to customer service and ease of communication. We've worked hard to achieve global and national certifications in interpreting and translation as well as quality management systems (ISO 9001:2015). These standards guide our hiring practices and everyday operations. Since 2009, Exacta has passed annual audits from a third party certification body to meet these standards; reassuring our clients that they can rely on us.
The Quality Assurance department of Exacta work hard to keep operations running smoothly, handling all issues with professionalism and efficiency. Upon request, we provide reports for any assignment to maintain a level of transparency. These reports are constructed by a thorough investigation of the events revolving around an assignment and an interview of the interpreter's perspective. We strive to make our clients feel heard, thanks to our post-assignment reports and fast response times.
Exacta is a certified minority woman owned business with the Canadian Aboriginal and Minority Supplier Council (CAMSC).
Our story begins in the classrooms of the Schulich School of Business where Nika, Exacta's founder, completed her master of business administration. The year was 2001 and as part of an entrepreneurship course, her final project was a business plan for a fictitious organization that would provide interpreting and translation services to diverse and multicultural cities and towns across Canada.
Upon graduation and having learned the importance of growing small enterprises as the primary job creators and important sources of economies, Nika started Exacta from a small corner office at Bayview Ave. and Sheppard Ave East in North York. Exacta became an incorporated entity in 2005. Since then we have grown and relocated several times until finally settling in the Town of Richmond Hill overlooking the City of Toronto.
Today, we have established ourselves as a company providing a multitude of linguistic and related services from coast to coast, with a roster of thousands of interpreters across over 150 major cities in Canada managing high volumes of service requests and deployments.
However, what we are most proud of is our enthusiastic team who will bring you the experience, commitment, and accountability required for a successful translation and interpretation service provider.
Jasmine Marketing Director

Jessica Scheduling Team Leader

LisaClient Care Team Leader

SusethTranslations Coordinator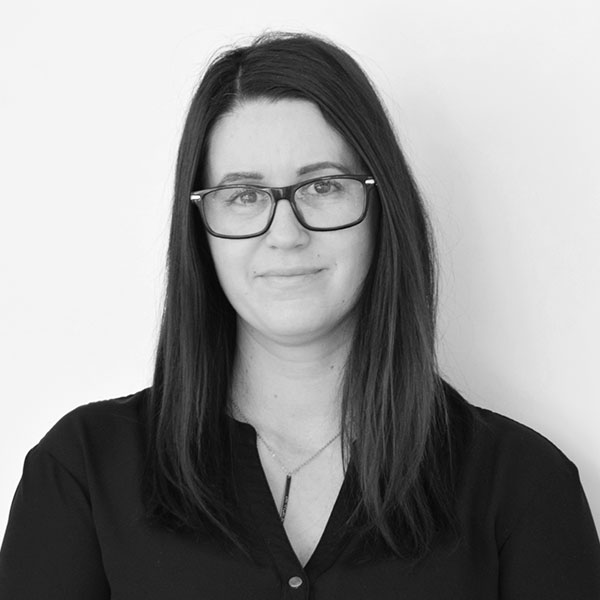 Isabella Intake Coordinator